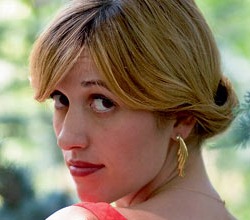 This classic episode will soon be available as we rerun the episodes of our first two seasons every other week as Classic RISK Singles!
Storytelling Credits
"The Trouble With Whitey"- Peter Aguero
"Like a Virgin"- Elna Baker
"Clean Living"- Hanuman Welch
"Can You Handle This?"- David Crabb
Music Credits
"Alligator"-Ninja Sex Party
"Roman Agents with Fake Beards"- Vernon Lenoir
"Living a Lie"- Jon Langford
"Joe the Doctor"- Jean Shepherd and Latche Swing
"Hungaria/Sweet Georgia Brown"- Latche Swing
"Fake is the New Real"- Alice Smith
"Bowling at the Southway"- Jane & Jeff of Riskybbq.com
"Pretender"- John Oswald
"Nancy"- Teddy Presberg
"The Maniacs"- Coyle & Sharp
"When We First Met"- Hellogoodbye
Buy the RISK! book now wherever books are sold, or at TheRISKbook.com. The RISK! book features 37 of the best stories that have been on the RISK! podcast and brand new stories as well. RISK! book storytellers include Kevin Allison, Michael Ian Black, Marc Maron, TS Madison, Aisha Tyler, Jesse Thorn, Dan Savage, Paul F. Tompkins, Mollena Williams-Haas, Ray Christian and more! Learn more at TheRISKbook.com.