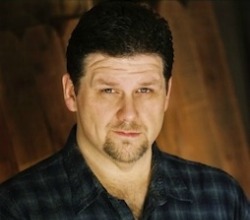 This classic episode will soon be available as we rerun the episodes of our first two seasons every other week as Classic RISK Singles!
Storytelling Credits
"Bananas" – Shelly Slocum
"Man Up!" – Max
"Fun With Dick and Jane " – Jefferson
"Excuse Me While I Kiss This Guy" – Mike Schmidt
Music Credits
"A Risky Little Skat" – Leibya Rogers
Delta Spirit
an excerpt from Gel Sol's "Adventures in Plunderland"
"Holes" – Fatty Jubbo
"Need Your Love ?(Lee Douglas Remix)?" – ?Yuki Suzuki?
"Your Party" – Ween
Go Home Productions
"Magic Show" – Electric Owls
Buy the RISK! book now wherever books are sold, or at TheRISKbook.com. The RISK! book features 37 of the best stories that have been on the RISK! podcast and brand new stories as well. RISK! book storytellers include Kevin Allison, Michael Ian Black, Marc Maron, TS Madison, Aisha Tyler, Jesse Thorn, Dan Savage, Paul F. Tompkins, Mollena Williams-Haas, Ray Christian and more! Learn more at TheRISKbook.com.