How to Tell a Great Story
We recommend that everyone cast on RISK! listens to this 56-minute how-to talk to from Kevin called What Every RISK! Storyteller Should Know! If you're contemplating pitching a story to us or sending us an anecdote recording, taking these lessons to heart could go a long way, too!
Quick Tips!
Four quick videos from Kevin with invaluable tips on different aspects of compelling storytelling:
Show-Don't-Tell (under 4 minutes)
Emotions in Stories (under 4 minutes)
Dialogue in Stories (3 minutes)
Characterization in Stories (2½ minutes)

In this video, Kevin reviews the most important aspects of actually performing your story when recording it for a draft:
Recording Your Story Draft (under 5 minutes long)
Take a Class!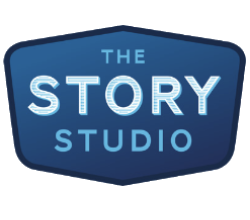 There are even a bunch of free webinar videos on The Story Studio YouTube channel, with topics like "How To Tell Stories When You Think You Have None To Tell" and "How To Tell Stories In Which You Are The Villain."
Ready?
Ready to pitch us a full-length story (over 10 minutes long) to tell at a future date? Visit our Submissions page to learn all about that.

Or would you rather send us a recording of you telling a little "anecdote" mini-story (under 4 minutes)? Visit our Anecdotes page to learn all about that.

Either way, we'd love to hear from you!