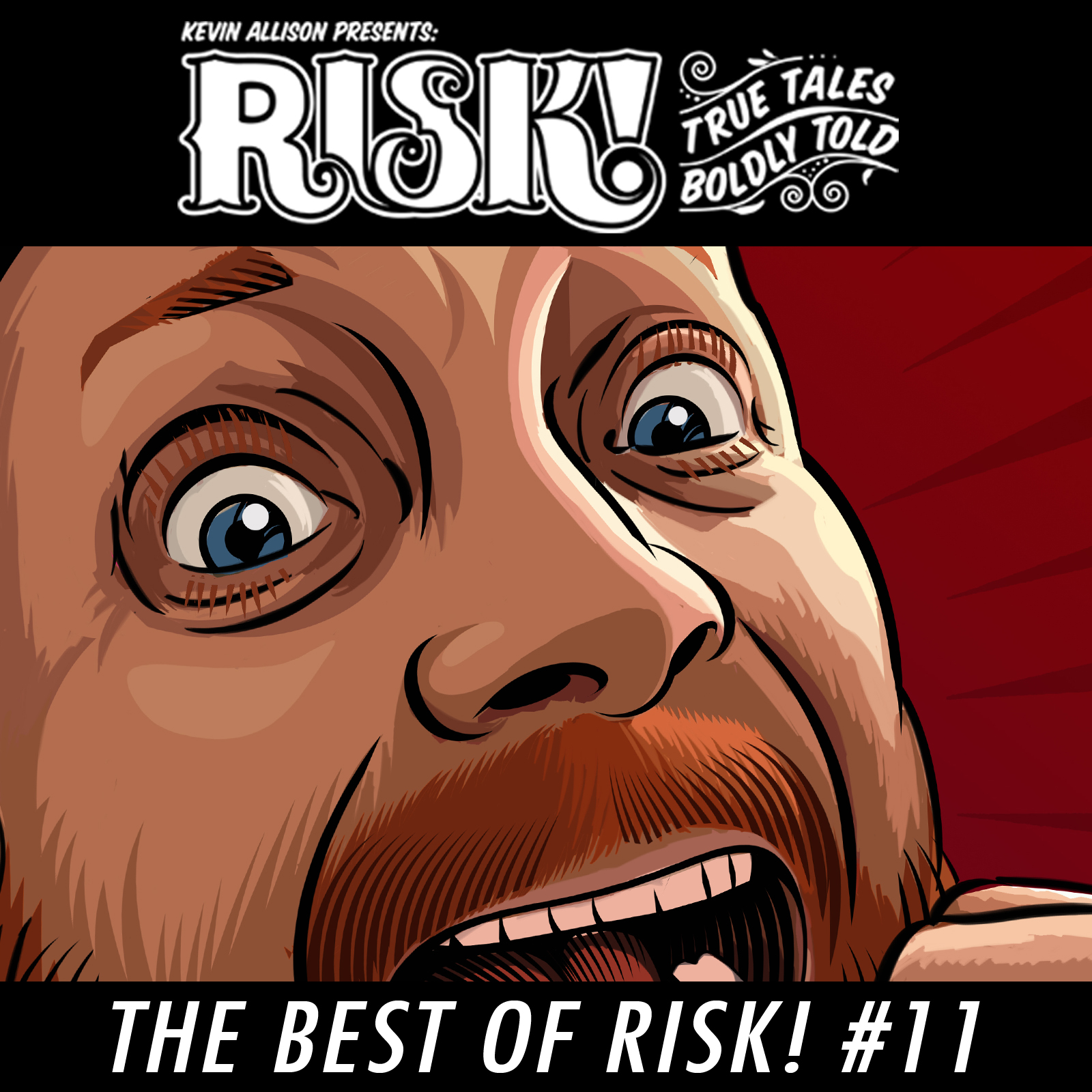 Song: RISK! Theme by Wormburner and John Sondericker
Song: Night Over Manaus by Boozoo Bajou
Live Story: Say Goodbye to My Lil' Friend! by Morgan Jones Phillips
Song: Detachable Penis by King Missile
Live Story: The Eulogy by T.S. Madison
Interstitial: He's Got a Good Dick in His Hands by Jeff Barr
Radio Story: The Naked Strangler by Shashi Musso
Song: Slippery People by Talking Heads
Live Story: Note Taking and Organization! by Al Jackson
Interstitial: Take the Money and Run (Featuring Coronet Instructional Films) by Steve Miller Band
Live Story: The Beginning and the Ending and Brenda Lenard
Song: One Grain of Sand by Odetta
Live Story: Already Free by Chris Hoffmann
Song: When My Train Pulls In by Gary Clark Jr.
Wanna hear more of our favorites? Check out The Best of RISK! #1, #2, #3, #4, #5, #6, #7, #8, #9, #10, #12, #13, #14, #15, #16, #17, #18, #19, #20, and #21!

Buy the RISK! book now wherever books are sold, or at TheRISKbook.com. The RISK! book features 37 of the best stories that have been on the RISK! podcast and brand new stories as well. RISK! book storytellers include Kevin Allison, Michael Ian Black, Marc Maron, TS Madison, Aisha Tyler, Jesse Thorn, Dan Savage, Paul F. Tompkins, Mollena Williams-Haas, Ray Christian and more! Learn more at TheRISKbook.com.