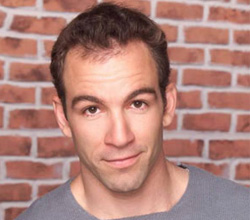 This classic episode will soon be available as we rerun the episodes of our first two seasons every other week as Classic RISK Singles!
Storytelling Credits:
"Winning!" – Moshe Kasher
"What I Did For Love" – Steve Agee
"The Lip Fix" – Kerri Doherty
"Nine is Enough " – Bryan Callen
Music Credits:
Dan Rosen
Revolution Void
"Restless" – Kakkmaddafakka
Tortue Super Sonic
"Catastrophie" – Julia Stone
"Slippery Slope" – Robbie Seahag and Jeff Barr
Christian Bjorklund
"Merry Make It With Me" – The Republic Tigers
Buy the RISK! book now wherever books are sold, or at TheRISKbook.com. The RISK! book features 37 of the best stories that have been on the RISK! podcast and brand new stories as well. RISK! book storytellers include Kevin Allison, Michael Ian Black, Marc Maron, TS Madison, Aisha Tyler, Jesse Thorn, Dan Savage, Paul F. Tompkins, Mollena Williams-Haas, Ray Christian and more! Learn more at TheRISKbook.com.