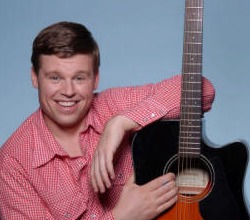 This classic episode will soon be available as we rerun the episodes of our first two seasons every other week as Classic RISK Singles!
Storytelling Credits
"Save Your Love For Something Real"- Ryan Paulson
"People Will Talk"- Gemma Clarke
"We Have To Sing"- Larry Rosen
"The Family"- Michelle Walson
Music Credits
"Risk Theme Collage"- I Cut People
"Ze Bula"- Chancha Via Circuito
"What's Happening"-Escape Mechanism
"Kevin's Jesus Interviews" (Sound Collage)
"Inspire Me Forever (Secret Anomaly Jonez Mix)"- Spinningmerkaba
"San Francisco"- Gosprom
"Han Solo"- Superbus
Buy the RISK! book now wherever books are sold, or at TheRISKbook.com. The RISK! book features 37 of the best stories that have been on the RISK! podcast and brand new stories as well. RISK! book storytellers include Kevin Allison, Michael Ian Black, Marc Maron, TS Madison, Aisha Tyler, Jesse Thorn, Dan Savage, Paul F. Tompkins, Mollena Williams-Haas, Ray Christian and more! Learn more at TheRISKbook.com.