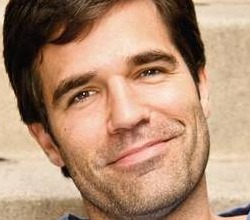 This classic episode will soon be available as we rerun the episodes of our first two seasons every other week as Classic RISK Singles!
Storytelling Credits
"Cripple Dick"- Rob Delaney
"The Experiment"- Andres du Bouchet
"Track 13"- Joe Frank
"Why Can't We Be Friends?"- David Crabb
"Mama's Boy"- Sara Barron
Music Credits
"Risksong"- Arms
"Meanwhile Corey Lee"- Wormburner
"At The Bottom Again"- Hollywood Kill
"Firesign Theater" (Sketch Clip)
"Pintar el Sol (Chancha Via Circuito Remix)"-Miriam Garcia & Alicia Solans
"Take Me On the Crazy Train"- MadMix Mustang
"The Sky and the Dirt Earth"- Bee vs. Moth
"Start A War"- The Spies
"Song of Healing (Wine Glass Cover)"- Sp0ntanius
"Red Tooth and Claw"- The Ettes
"Do or DIY WFMU 2007"- Do or DIY and People Like Us
Buy the RISK! book now wherever books are sold, or at TheRISKbook.com. The RISK! book features 37 of the best stories that have been on the RISK! podcast and brand new stories as well. RISK! book storytellers include Kevin Allison, Michael Ian Black, Marc Maron, TS Madison, Aisha Tyler, Jesse Thorn, Dan Savage, Paul F. Tompkins, Mollena Williams-Haas, Ray Christian and more! Learn more at TheRISKbook.com.