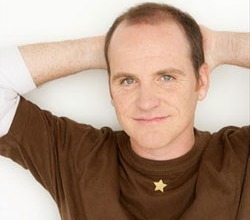 This classic episode will soon be available as we rerun the episodes of our first two seasons every other week as Classic RISK Singles!
Storytelling Credits
"Back in the Saddle"- Bonnie Levison (edited by Andy Kroner, including music by Cooper-Moore, Puchero Golpear, Music and Rhythm, and Noveller)
"The Chickens of Bushwick"- Danny Lobell
"Fitzdog Porneo"- Greg Fitzsimmons
"Ow Ow Ow!"- Pepe Aguilar (edited by the artist known as ME of the Mangled Meditations Podcast)
"Open Casket"- Matt Higgins
Music Credits
"The Game of World Domination"- Alec Gross
"La Pequena"-Gospel Claws
"Big Blue Day"- Uncle Neptune
"Animal Hop Remix"- Cowcube
"Whole Lotta Sex Machine"- Fissunix
"Pollita Espinola"- G.G. Allin's Dick
"Graveyard"- Lucy Schwartz
Buy the RISK! book now wherever books are sold, or at TheRISKbook.com. The RISK! book features 37 of the best stories that have been on the RISK! podcast and brand new stories as well. RISK! book storytellers include Kevin Allison, Michael Ian Black, Marc Maron, TS Madison, Aisha Tyler, Jesse Thorn, Dan Savage, Paul F. Tompkins, Mollena Williams-Haas, Ray Christian and more! Learn more at TheRISKbook.com.