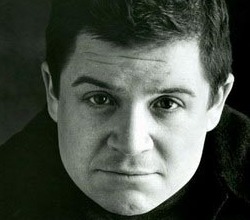 This classic episode will soon be available as we rerun the episodes of our first two seasons every other week as Classic RISK Singles!
Storytelling Credits
"N.A."- David Crabb
"Blowup"- Michael Hirstreet
"First"- Patton Oswalt (From the album "My Weakness is Strong")
"The Accidental Prostitute"- Greg Walloch
"The Drugas"- Al Madrigal
Music Credits
"Corporate Risk"- Peter Bane
"Standing Athwart Hammertime"- StAllio!
"N.A."- David Crabb
"Excerpts from Howl and Dewey Square"- Hugo "Droopy" Contini
"Offrande Musicale"- Bacalao
"Le Beau Gars Nu Bleu"- Frontal Rizzotto
"Mimosas in the Rain"- Stuckey & Murray (From the album "Stuckey & Murray Sing the Songs of Stuckey & Murray")
"Popcorn"- Michael Eingorn
"Hugs Not Drugs"- John Crotteau
"Mount Fuji" – Song by Breuss Arrizabalaga Quintet
Buy the RISK! book now wherever books are sold, or at TheRISKbook.com. The RISK! book features 37 of the best stories that have been on the RISK! podcast and brand new stories as well. RISK! book storytellers include Kevin Allison, Michael Ian Black, Marc Maron, TS Madison, Aisha Tyler, Jesse Thorn, Dan Savage, Paul F. Tompkins, Mollena Williams-Haas, Ray Christian and more! Learn more at TheRISKbook.com.