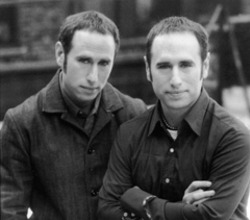 This classic episode will soon be available as we rerun the episodes of our first two seasons every other week as Classic RISK Singles!
Storytelling Credits
"How Come You Don't Call Me Anymore?"- The Sklar Brothers
"Vegetables With Benefits"- Kevin Allison
"Fulcher? I Hardly Even Knew Her!"- Rich Fulcher
"Who's Blowin' Who?"- Joshua Grannell (aka Peaches Christ)
Music Credits
"Was It Good For You?"- Jeff Barr
"Sexy Beast"- Shawn Lee
"Sodomy"- Original German Cast of "Hair"
"Thanksgiving Dinner"- Mike Phirman
"Gay Paranoia"- diNbOT
"How Not to Talk Dirty"- Animals Within Animals
"Sexmachine"- Happy Elf
"Sexual High"- Go Home Productions
Buy the RISK! book now wherever books are sold, or at TheRISKbook.com. The RISK! book features 37 of the best stories that have been on the RISK! podcast and brand new stories as well. RISK! book storytellers include Kevin Allison, Michael Ian Black, Marc Maron, TS Madison, Aisha Tyler, Jesse Thorn, Dan Savage, Paul F. Tompkins, Mollena Williams-Haas, Ray Christian and more! Learn more at TheRISKbook.com.