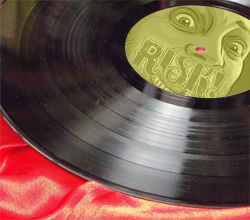 JB's RISK! by Alec Gross
Miracle by Ghost Beach
Feel Me by Evan Voytas
All Is Well by Radical Face
Bright Idea by Mother Mother
Carry On by Fun
Fluent in Moe by Big D and the Kids Table, Moe Pope & dj BC
Can't Say No by The Helio Sequence
Evert's Song by Little Gang
Hold On by Alabama Shakes
Host by Alex Winston
Modern Medicine by 41st And Home
Waves by Electric Guest
Santa Fe by Beirut
Dizzy by Glass Pear
The Way We Move by Langhorne Slim & The Law
Credible Threats by The One AM Radio
Bright Whites by Kishi Bashi
Go To Me by Jordan Klassen
Magnolia by Alberta Cross
Need more music?
Check out The Best of RISK! Music #1, #2, #4, #5, #6, #7, #8, #9, #10, #11, #12, #14, #15, #16, and #17!

Also, all songs featured in the Best of RISK! Music episodes can also be found on Spotify by clicking HERE
Buy the RISK! book now wherever books are sold, or at TheRISKbook.com. The RISK! book features 37 of the best stories that have been on the RISK! podcast and brand new stories as well. RISK! book storytellers include Kevin Allison, Michael Ian Black, Marc Maron, TS Madison, Aisha Tyler, Jesse Thorn, Dan Savage, Paul F. Tompkins, Mollena Williams-Haas, Ray Christian and more! Learn more at TheRISKbook.com.